As I walked into Hall A at the there was the sight of an old friend, the Zig Zag booth, just outside the entrance to Hall A. What brand epitomizes old school smoking more than Zig Zag?
However once inside the exhibit halls, I saw booth after booth convincing attendees that "social normalization" is the future. From the wine glass vibe of Zenco to infused ice cubes from It's All About Choices.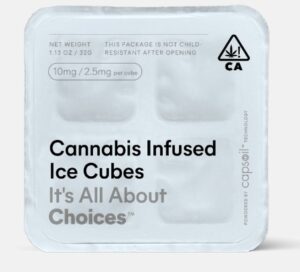 I got the feeling there is now a shame in bringing a flame to my face to,well, light a joint.
"The concept behind Zenco is normalizing cannabis consumption, one glass at a time," comments Wendy Forwell, Venco's Director of Sales Marketing. She describes the brand, which launched in February 2022, as being able to combine the consumption experience with the social gathering experience, like that of a restaurant or lounge – something that's more accessible than the standard dab rig or bong, and inviting to a group with people who consume at different levels.
Forwell views the evolution of cannabis hospitality as inviting to new technologies and devices like Zenco. "Two years ago, we had private member clubs; it was very underground," she recalls. "Now that's all opening up. I see lounges and restaurants really looking at the opportunity to have their signature vape for their location, which we can serve in Zenco units. Some of them are doing vape by the glass, some are connected to dispensaries or retail where they can purchase the [cartridges] and then rent [the unit] to have at their table."
Alas, Gen Z is the first generation to eschew flower in favor of vape pens so the floodgates are open for alternatives. The options are dizzying, and with designs ranging from utilizing large plastic bags as a smoke vessel to myriad infused foods.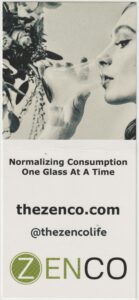 "Normalizing Consumption One Glass At A Time"
"A step into normalcy"
And of course we see endless laser or vape rigs: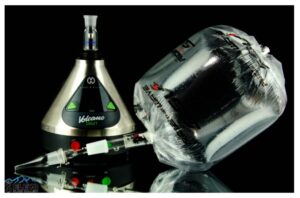 The Storz and Bickel Volcano
Dr. Dabber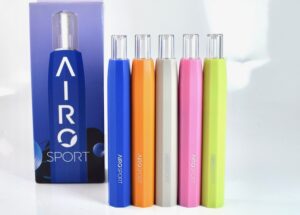 Airo Sport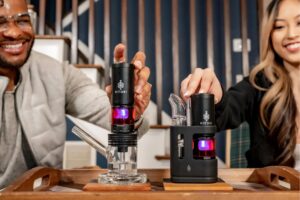 Hitoki Saber