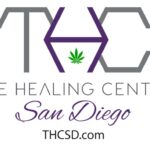 THC San Diego
Wholesale Account Representative
Position Overview:
The Wholesale Account Representative (the "Representative") at Columbia Care will work with the Regional Wholesale team to win and manage general accounts. The position is responsible for finding, calling on and closing partnerships as well as managing relationships. The Representative will partner closely with local business leaders and focus on sales for our major brands to increase market penetration. The Representative must understand the sales process, have superb interpersonal skills, and develop a thorough knowledge of the cannabis space specific to our markets. Imperative to the success of this role is working as a collaborative member of the team, as well as the ability to deliver results in a fast-paced environment where systems and processes are continuously evolving.  This is a salaried position with a strong sales incentive compensation plan.
Major Areas of Responsibility include:
Winning and maintaining general accounts
Managing relationships with vendors and customers
Partnering with local business leaders and marketing teams to fulfill goals
Facilitating processes for local B2B sales-related tasks
Maintaining pricing and cost analysis for reporting
Submitting sales orders accurately and on-time for approval and to the production facility for fulfillment
Developing and distributing our brand
Minimum Qualifications (Skills, Knowledge & Abilities):
All applicants must be at least 21 years of age
Bachelor's degree in business, marketing, economics, or related field preferred
2+ years sales experience. Experience in cannabis or wholesale flower preferred
Commitment to excellent customer service
Experience with distributor management and contract/vendor negotiation
Knowledge of marketing strategies and CRM (customer relationship management)
Excellent written and verbal communication skills
Superb interpersonal skills, including the ability to quickly build rapport with both customers and suppliers
Ability to work independently in a highly organized manner with limited direction
Competency in Microsoft applications including Word, Excel, and Outlook. Experience using computers for a variety of tasks
Able to work comfortably in a fast-paced environment
FLSA status: Exempt
Additional Abilities Required:
This job operates in both an office and field setting, requiring mobility between locations and the routine use of a computer and other standard office equipment. The ability to lift or move up to 5 pounds, bend, reach, and perform manual tasks may also be required.
Note: Nothing in this job description restricts the company's right to assign or reassign duties and responsibilities to this position at any time. Reasonable accommodations may be made in appropriate circumstances to enable individuals to perform the essential functions of the position.
About Columbia Care
Columbia Care (DBA: The Green Solution and Medicine Man in CO) is one of the largest and most experienced cultivators, manufacturers and providers of cannabis products and related services, with licenses in 16 U.S. jurisdictions. Columbia Care operates 126 facilities including 94 dispensaries and 32 cultivation and manufacturing facilities, including those under development. Columbia Care is one of the original multi-state providers of medical cannabis in the U.S. and now delivers industry-leading products and services to both the medical and adult-use markets. In 2021, the company launched Cannabist, its new retail brand, creating a national dispensary network that leverages proprietary technology platforms. The company offers products spanning flower, edibles, oils and tablets, and manufactures popular brands including Seed & Strain, Triple Seven, Hedy, gLeaf, Classix, Press, and Amber. For more information on Columbia Care, please visit www.columbia.care.
Recognized for its comprehensive benefits, ongoing training opportunities and commitment to diversity, equity inclusion both internally and with external vendors, Columbia Care has earned a spot on mg Magazine's America's Top Cannabis Industry Employers list.
Columbia Care provides full time employees with an excellent benefits and compensation package including but not limited to competitive base wages, paid holidays, vacation and sick time, 401K with company match, multiple health plan choices, dental, vision, pet and life insurances, 100% paid short term disability, optional long term disability and more.
This position has a target compensation package of $45K-$55K + a strong sales incentive bonus plan.
To apply for this job please visit thcsd.com.