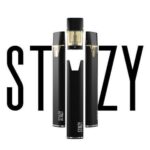 Description
Job Functions:
Create and promote a healthy team culture where individual employees have the capacity and feel
empowered to work autonomously while striving to meet a common collaborative goal
Lead and inspire team members to continuously grow, learn, and evolve personally and
professionally
Help build an exceptional team that will uphold and deliver our mission, vision, and goals to
employees and customers.
Promote an environment and culture that is focused on positive and healthy interactions
Mediate conflict, address complex issues, and make decisions in high-pressure situations
Contribute to growth and staff motivation through minimum turnover; retain high level candidates
Manage all day-to-day operations to maximize sales growth while focusing on operational
efficiency and compliance
Exceed the customer's expectations by implementing and delivering exceptional service and
training the staff to deliver said service
Drive customer visit goals and increase the number of returning customers; maximize store sales
through effective planning, execution and brand awareness
Monitor and manage staffing, scheduling, operations, processes, etc.
Strategically utilize the tools and resources provided by District Managers to improve operational
efficiency, improve cultural goals, and exceed KPIs
Implement systems of checks and balances in areas vulnerable to loss
Ensure store is operating in compliance with all City and State regulations and labor laws
Comply with all HR policies and employee handbook; maintain detailed documentation of all HR
processes
Have clear knowledge and understanding of cannabis regulations (including Metrc) and ensure
that compliance is executed in operations
Monitor and manage inventory, product placement, and store presentation
Oversee all areas of the store architecture and delegate accordingly
Attend weekly trainings in order to be equipped to turn key training materials to Assistant
Managers in manager meetings; meetings must be led in an engaging and influential way to
energize the management team members
Partner with Assistant Managers to effectively communicate and delegate goals, tasks, and
responsibilities to the team to ensure a smooth operational flow
*Other duties may be assigned
Qualifications:
Minimum 21 years of age
3-5 years of retail management experience
Experience with a proven track record (meeting/exceeding KPIs) in leading large, high volume
retail stores
Strong computer skills including proficiency in Google Suite and Microsoft Office (Word, Excel,
PowerPoint, etc.) comfortability with various software and databases
Comfortable working variable shifts, including evenings,weekends, and holidays; must be able to
be on call to respond to the needs of the store
Schedule:
In office/on-site up to fifty (50) hours per week depending on business needs
3 closing shifts a week (1 must be Friday or Saturday)
Mandatory District meetings are held for 1.5 hour every Mondays or Tuesdays
Mandatory Store meetings are held for 1.25 hour every Tuesdays or Wednesdays
Total Compensation Package:
Annual performance based bonus up to $15,000
Medical Insurance for 70% covered by the company
Paid training to learn about the history of cannabis, compliance, product knowledge, and sales
10% employee discounts and 20% employee discounts on Stiiizy mmj products on top of already
highly competitive prices
Annual employee appreciation 30-40% merchandise discount for Stiiizy swag
Free virtual workforce development classes (contingent on partnerships with local colleges)
Ongoing professional development opportunities
Paid manager training
Physical Demands:
The physical demands described here are representative of those that must be met by an associate to
successfully perform the essential functions of this job. Reasonable accommodations may be made to
enable individuals with disabilities to perform the essential functions.
Prolonged periods of sitting at a desk and working on a computer.
Must be able to lift 20 pounds at times.
Be able to stand for prolonged periods of time, bend, kneel, squat, and twist
We provide equal employment opportunities to all employees and applicants for employment and prohibit discrimination and harassment of any type without regard to race, color, religion, age, sex, national origin, disability status, genetics, protected veteran status, sexual orientation, gender identity or expression, or any other characteristic protected by federal, state, or local laws. 
This policy applies to all terms and conditions of employment, including recruiting, hiring, placement, promotion, termination, layoff, recall, transfer, leaves of absence, compensation, and training.