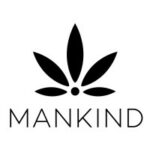 Pay Rate: $21-25
Schedule: 11am-7pm
Current benefits include:
Medical, vision, and dental

Generous Employee Discount

Employee Assistance Program

Short-term and long-term disability options

401K retirement program

Sick Time

Vacation Time
The Facilities admin is responsible for providing support for all MPS business functions to ensure business continuity and process improvement.   
As a Facilities Admin, you will have the opportunity to:
Manage loss prevention/security relationships including guards and alarms.

Manage IT stability and process improvement in software availability, access and cost effectiveness.

Manage IT security and system redundancy to maintain business process support.

Physical facility maintenance in upkeep, safety management of contractors required.

Liaison with landlord on property issues

Disaster recovery remediation in loss of utilities or systems support.

Manage software licenses and administration of users and access.

Facility equipment utilization 

Procurement of facility services and supplies

Systems support in Delivery and POS capabilities.

Systems support in managing relationships and system recovery for credit processing.

Other various requests/tasks as assigned.
Minimum Requirements/Physical Demands to be considered:
Must be over 21+ 

5 Year of experience in same or related position.

Treez: Minimum 2 year experience

MS Office: Minimum 4 year

High School Diploma or GED.

Ability to sit OR stand for long periods of time. 

This position requires moving, talking, hearing, reaching, and standing. 

Must be able to lift at least 30 lbs. 

May occasionally be required to stoop, kneel, crouch, and climb ladders.

Ability to work in a stressful, fast-paced environment

Holiday and Weekday availability is required