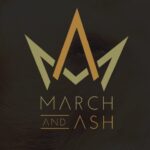 Website March and Ash
General Information

Job Title:

Cannabis Concierge – Mission Valley – Full Time

Location:

2835 Camino Del Rio

Suite 100

San Diego, CA, 92108

United States

Base Pay:

$17.30 – $17.30 / Hour

Other Compensation:

Plus Tips

Employee Type:

Full-Time Non-Exempt

Industry:

Cannabis, Dispensary, Retail

Required Degree:

High school

Contact Information

Email:

recruiting@marchandash.com

Description

The Cannabis Concierge ("CC") Greet customers, listens for customer's needs, makes recommendations, and selects and helps locate products. The CC educates the customers by describing a product's features and benefits, and demonstrates use and operation of the product without actually opening, operating, or consuming the product. The CC receives and processes cash transactions in point of sales system and stays current with sales prices, discounts, specials, and PAD demonstrations. The CC will also monitor security issues and aid in loss prevention. The CC will arrange and display product and merchandise according to protocol, while rotating product to ensuring the newest product is behind older product, and periodically checking inventory levels. Lastly the CC ensures the merchandise area is neat, organized, and clean.

Requirements

Please note that we are specifically looking for candidates who are able to regularly work nights and weekends.

DUTIES AND RESPONSIBILITIES:

Greet customers, listen for customer's needs, recommend, select and help locate the right products.

Educate the customer by describing a product's features and benefits, demonstrate use and operation of the product.

Answer customer queries regarding the store and the merchandise make suggestions and encourage questions.

Receive and process cash transactions in POS system.

Stay current with sales prices, discounts, specials, and PAD demonstrations.

Recognize and monitor security issues and loss prevention.

Arrange and display merchandise according to protocol, ensuring the newest product is behind older product (first in, first out by checking expiration dates.)

Ensure merchandise area is neat, organized and clean

Take stock inventory as requested.

Be enthusiastic, personable, and build rapport with the customer. Introduce yourself and use their name often during your interaction

Educate the customer regarding the benefits of cannabis, sales happen organically as a result, education is more important than a sale.

Deliver exceptional customer service at all times.

Actively educate yourself about the cannabis and the industry.

Give each customer your full attention, and listen.

Continual roam the shop to ensure all customers are taken care of.

Punctual and consistent shift attendance

Must comply with expectations that are aligned with company policy and union contracts

Performs other related duties as assigned.

 

REQUIRED SKILLS/ABILITIES:

Excellent verbal communication skills.

Excellent active listening skills.

Excellent sales and customer service skills.

Extensive knowledge of the merchandise sold.

Ability to anticipate customers needs.

Ability to recommend merchandise to customers.

Ability to operate or to quickly learn the stores point-of-sale system.

PHYSICAL DEMANDS AND WORKING ENVIRONMENT:

Work is performed in a retail environment and in close proximity to other workers and customers.

Employee shall be exposed to those conditions normally encountered in a retail environment.

Prolonged periods of standing and walking throughout the retail space.

May be required to lift and carry items weighing up to 50 pounds.

Summary

March and Ash is a customer-focused cannabis establishment that believes everyone deserves a comfortable and confident cannabis experience.  We are looking for skilled, enthusiastic, and team-oriented applicants that bring a customer-first approach to March and Ash.  As a newer business, we're excited to offer great growth potential within the company and invite those who truly want to flourish within the cannabis industry to join our team. We look forward to meeting you.

Due to the large volume of candidates we may not be able to follow-up with everyone.  Be assured qualified candidates will be given a thorough review.  If we are interested in interviewing you for a position, we will reach out to you utilizing the contact details provided in your application. Thank you!