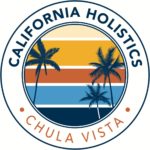 Website California Holistics
TITLE

Shift Lead

EOE STATEMENT
We are an equal opportunity employer. All qualified applicants will receive consideration for employment without regard to age, ancestry, race, color, religion, disability status, sex, gender, sexual orientation, gender expression, gender identity, protected veteran status, or any other characteristic protected by law.
DESCRIPTION
Acts as manager-on-duty when scheduled to lead a shift. This includes cash handling, managing break schedules, customer service complaints, and returns, checking in customers & servicing customers, and inventory tasks. The Shift Lead must also ensure employees act professionally and coach consultants on meeting goals & best sales practices. The shift lead will interact with customers from check-in to cash-out and vendors as needed. Shift leads will need to count drawers at the end of each shift, be responsible for daily recap emails, daily coaching, monthly touch bases, and complete additional Shift Lead tasks by utilizing time management skills and a strong sense of accountability.  This role will start at $17 / Hour (+ tips)
POSITION REQUIREMENTS
Duties and Responsibilities:

Act as a vendor liaison for staff training and Customer Appreciation Days (CADs)
Work closely and frequently communicate with the Store Manager and the Assistant Store Manager.
Support and implement new company policies or changes to existing policies with a positive attitude.
Always inspire staff to achieve goals and maintain a positive and welcoming store atmosphere.
Demonstrate a customer-centric mindset by modeling effective selling models with a passion for the brand, customer, and product.
Build strong relationships with customers to maximize customer loyalty.
Ensure reception tasks are completed correctly.
Ensure all opening/closing duties are completed without fail and that the cannabis product is always secure.
Coach staff members daily on goal achievement, professionalism, visual standards, and maintaining a positive work environment
Report any discrepancies in daily cash reports.
Assist in inventory tasks as needed.
Participate in quarterly staff meetings.
Other duties as assigned by management

Qualifications:

2 years of retail or hospitality experience
6 months of supervisory experience, including delegating and coordinating tasks of two (2) or more employees

Skills and Attitudes:

This position requires someone who is a strong leader with excellent time management and influencing skills. This individual must be an effective communicator, a morale booster, and be consistently punctual. Must have the ability to:

Perform all job functions with attention to detail, speed, and accuracy
Creatively problem-solve, document, and escalate issues to management as needed
Work cohesively as a team within and outside of the assigned department
Consistently follow through on tasks with minimal oversight
Learn new tasks and systems in a fast-paced environment
Exhibit the highest level of professionalism at all times

Physical Requirements:

Must be able to stand for at least 4 hours at a time
Must be able to sit for up to 4 hours at a time
Ability to work in a fast-paced environment
Must be able to work; days, nights, weekends, and holidays

Experience:

Retail or Hospitality: 2 years (Required)
Supervisory experience of more than two (2) employees: 6 months (Required)
Cash Handling (Required)

FULL-TIME/PART-TIME
Full-Time
SALARY
$17.00 per hour
POSITION
Shift Lead
DIVISION
California Holistics
OPEN DATE
3/16/2023
LOCATION
California Holistics.