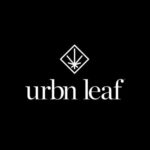 URBN LEAF
Shift Lead
at Urbn Leaf – Harborside (View all jobs)
909 W Vista Way, Vista, CA 92083
About Us:
We are an innovative, fully-vertical cannabis company recognized for shattering stereotypes and setting new standards within the cannabis industry. With a focus on consumer education and staff training, we are working to change the perceptions of cannabis. From the thoughtfully curated collection of products down to the modern, strategic layouts of each location, every detail is designed with the customer experience in mind. We believe that each and every customer deserves to be treated with compassion backed with expertise and appreciation.
Our Values:
People-Centric
Our most important asset is our people. We strive to foster an inclusive environment that promotes engagement, teamwork, and the continued opportunity for development through the empowerment of our people.
Quality
We believe in setting the standard by providing our customers with carefully curated products and high-performing, knowledgeable team members to ensure a quality experience with every interaction.
Communication
By being transparent and treating everyone with respect, we can focus on what really matters to us as a company: our team and our customers.
Accountability
We take ownership of our work and honor our commitments. We are proud of our accomplishments and recognize our failures by reinforcing the "we" in our efforts and removing the "they".
Growth
We believe in cultivating growth in all that we do, from the growth of our business to the personal and professional growth and enrichment of our teams.
Urbn Leaf, the new standard in cannabis dispensaries, is looking for a Shift Lead to join our team at our location in Vista, CA. If you're friendly, love to lead and develop teams, and are knowledgeable about all things cannabis – we are looking for you!
Job Title: Shift Lead
Reports to: General Manager, Assistant Managers
Position Summary:          
Our Shift Leads are responsible for the day to day operations and performance of the retail staff. Most time will be spent on maintaining the presentation of the store and team, and ensuring guests receive high quality service while upholding the Urbn Leaf brand standards and expectations.  Shift Leads help to run the store during hours of operation under the direction of the Assistant Manager and General Manager.
Duties and Responsibilities:
Responsibilities include, but are not limited to:
Oversee dispensary team including but not limited to: reception, budtenders, budbacks, security, etc.
Ensure time is effectively spent overseeing team and guest experience.
Ensure all technology platforms are updated with our most current information (specials, events, marketing materials)
Ensure all staff is on time, well-groomed and in clean uniforms
Handle all returns, exchanges and employee purchases
Ensure that Inventory Controller is notified of all returns so this may be communicated to the vendor and product replaced or credit given
Ensure all opening and closing duties are completed and the venue is completely secured before departing at night or opening in the morning
Meet with management team to ensure proper follow-up on all action items and address any personnel issues
Report all relevant operational information to General Manager
Handle customer issues and concerns in a professional and effective manner
Partner with Human Resources to ensure the venue is compliant with all pertinent employee rules and regulations
Execute marketing efforts as directed by the Marketing team
Ensure proper ambiance and cleanliness within venue at all times
Ensure that the Urbn Leaf brand is always properly represented
Train and develop employees from within
Work with management team to create and implement staff incentive programs to increase level of service, promote upselling, and enhance staff morale
Read industry publications to keep up-to-date on trends
Assist in creating and implementing policies and procedures that will enhance customer service
Enforce all policies and procedures of venue and the company
Manage floor to ensure staff is on task at all times
Perform any other duties and projects assigned by Senior Management
Qualifications:
Must be 21 years of age or older
Minimum 1 year of dispensary or retail management experience
Must be able to input and access information in the POS system, delivery systems, marketing outlets, computers, etc.
Must be comfortable learning new skills
Must have a hands-on, proactive management style
Skills and Attitudes:
Must be motivated, hard-working, and passionate.  This position requires someone who is a strong leader with the ability to handle multiple tasks and responsibilities.
Must have ability to:

Perform all job functions with attention to detail, speed and accuracy
Prioritize and organize
Be a clear thinker, remain calm, and resolve problems using good judgment
Lead by example and ensure that your team executes the game plan laid out for them
Understand guest service needs
Work cohesively as a team with co-workers
Direct staff performance and follow up with corrective action as needed
Education:
Must have one or more of the following:
High School diploma or equivalent
Certificates, Licenses, and Registrations:
Valid CA identification/proof of residence
Cannabis Business Work Permit (must obtain from City of Vista)
Physician's Recommendation for Medicinal Cannabis
Physical Requirements:
Must be able to stand/walk for up to 6 hours at a time
Must be able to sit for up to 8 hours at a time
Must be able to lift at least 50 pounds safely and properly
Ability to work in a stressful, fast-paced environment
Must be able to work days, nights, holidays and weekends
Environmental Conditions
Occasionally small and/or enclosed spaces.
Pay: 
$18 / hour plus tips
Equal Employment Opportunity Policy
StateHouse provides equal employment opportunities to all employees and applicants for employment and prohibits discrimination and harassment of any type without regard to race, citizenship status, color, religion, age, sex (including pregnancy), national origin, disability status, family medical history or genetic information, military or veteran status, marital status, parental status, political affiliation, sexual orientation, gender identity or expression, or any other characteristic protected by federal, state or local laws. This policy applies to all terms and conditions of employment, including but not limited to recruiting, hiring, placement, promotion, termination, layoff, recall, transfer, leaves of absence, compensation and training.
StateHouse complies with federal and state disability laws and may make reasonable accommodations for applicants and employees with disabilities as required by applicable law. If reasonable accommodation is needed to participate in the job application or interview process, to perform essential job functions, and/or to receive other benefits and privileges of employment, please contact the Talent Acquisition team at careers@statehouse.com.