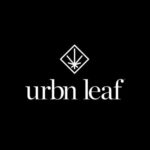 About Us:
We are an innovative, fully-vertical cannabis company recognized for shattering stereotypes and setting new standards within the cannabis industry. With a focus on consumer education and staff training, we are working to change the perceptions of cannabis. From the thoughtfully curated collection of products down to the modern, strategic layouts of each location, every detail is designed with the customer experience in mind. We believe that each and every customer deserves to be treated with compassion backed with expertise and appreciation.
Our Values:
People-Centric
Our most important asset is our people. We strive to foster an inclusive environment that promotes engagement, teamwork, and the continued opportunity for development through the empowerment of our people.
Quality
We believe in setting the standard by providing our customers with carefully curated products and high-performing, knowledgeable team members to ensure a quality experience with every interaction.
Communication
By being transparent and treating everyone with respect, we can focus on what really matters to us as a company: our team and our customers.
Accountability
We take ownership of our work and honor our commitments. We are proud of our accomplishments and recognize our failures by reinforcing the "we" in our efforts and removing the "they".
Growth
We believe in cultivating growth in all that we do, from the growth of our business to the personal and professional growth and enrichment of our teams.
Job Department: Retail
Reports to: Director of Markerting
Job Location: Remote
FLSA Status: Exempt
StateHouse Holdings Inc. ("StateHouse"), a vertically integrated enterprise with cannabis licenses covering retail, major brands, distribution, cultivation, nursery and manufacturing, is one of the oldest and most respected cannabis companies in California. Founded in 2006, its predecessor company Harborside was awarded one of the first six medical cannabis licenses granted in the United States. Today, the Company operates 13 dispensaries in Northern and Southern California and one in Oregon, distribution facilities in San Jose and Los Angeles, California and integrated cultivation/production facilities in Salinas and Greenfield, California. StateHouse is a publicly listed company, currently trading on the Canadian Securities Exchange ("CSE") under the ticker symbol "STHZ" and the OTCQX under the ticker symbol "STHZF". The Company continues to play an instrumental role in making cannabis safe and accessible to a broad and diverse community of California and Oregon consumers.
POSITION SUMMARY
A Retail Sales Marketing Analyst is responsible for analyzing marketing campaigns, promotional activities, and sales data within the retail sector. This role plays a pivotal role in assessing the effectiveness of marketing strategies, optimizing promotional efforts, and maximizing sales revenue. Retail Sales Marketing Analysts collaborate closely with marketing teams, sales departments, and other stakeholders to provide data-driven insights and recommendations for improving retail sales and marketing performance.
ESSENTIAL FUNCTIONS AND RESPONSIBILITIES
Analyze the performance of marketing campaigns, including digital advertising, email marketing, social media promotions, and traditional marketing channels.
Collect and evaluate sales data, including point -of-sale )(POS) data, sales transactions, and customer purchase history.
Assess the impact of promotional activities, discounts, and pricing strategies on sales and profitability.
Provide recommendations for optimizing promotional campaigns based on data analysis.
Conduct market research to understand consumer behavior, preferences, and competitive dynamics.
Analyze market data to identify potential market segments and product opportunities.
Use data visualization tools to make data more accessible and actionable.
Develops strategies campaigns that align with target audience.
Other duties as assigned.
CRITICAL COMPETENCIES
 Motivated, hard-working, and passionate;
Ability to handle multiple tasks and responsibilities;
Ability to perform all job functions with attention to detail, speed and accuracy;
Ability to effectively prioritize and organize;
Be a clear thinker, remain calm, and resolve problems using good judgment.
Excellent organizational and time-management skills;
Excellent communication skills, both verbal and written;
Attention to detail and accuracy of work;
High integrity and openness combined with commitment to continuous improvement;
PHYSICAL DEMANDS
Constantly: Walking, sitting at a desk, grasping/gripping, bending/stooping/squatting, finger dexterity, computer input, coordination of hand and eye.
Frequently: Standing for long periods, climbing stairs, and twisting.
Occasionally: Reaching above shoulder height, lifting 20-30 lbs., ability to do push/pull motions.
REQUIRED QUALIFICATIONS/SKILLS
Bachelor's degree (B.A) from a four-year college or university
Two years' relevant experience and/or training;
 Equivalent combination of education and experience.
The Sales Analyst needs reporting experience in a Retail/CPG environment; a qualified candidate will also have experience telling the "Whys" and "Hows" behind the data. Clear communication will be crucial in being able to leverage your findings to business leaders.
Cannabis experience preferred
Knowledge and experience with MS Excel, Word, and Outlook;
Knowledge and experience with Tableau preferred.
PAY
$ 65000 – 75000 / year
Medical, dental, vision
401K
PTO
Equal Employment Opportunity Policy
StateHouse provides equal employment opportunities to all employees and applicants for employment and prohibits discrimination and harassment of any type without regard to race, citizenship status, color, religion, age, sex (including pregnancy), national origin, disability status, family medical history or genetic information, military or veteran status, marital status, parental status, political affiliation, sexual orientation, gender identity or expression, or any other characteristic protected by federal, state or local laws. This policy applies to all terms and conditions of employment, including but not limited to recruiting, hiring, placement, promotion, termination, layoff, recall, transfer, leaves of absence, compensation and training.
StateHouse complies with federal and state disability laws and may make reasonable accommodations for applicants and employees with disabilities as required by applicable law. If reasonable accommodation is needed to participate in the job application or interview process, to perform essential job functions, and/or to receive other benefits and privileges of employment, please contact the Talent Acquisition team at careers@statehouse.com.