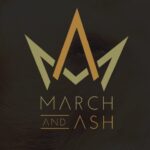 Website March and Ash
Receptionist Imperial Beach March and Ash
General Information

Job Title:

Receptionist – Imperial Beach – Full Time

Location:

740 Palm Avenue

Imperial Beach, CA, 91932

United States

Base Pay:

$16.50 – $16.50 / Year

Other Compensation:

Plus tips

Employee Type:

Full-Time Non-Exempt

Industry:

Cannabis, Retail, Dispensary

Required Degree:

High school

Contact Information

Email:

recruiting@marchandash.com

Description

Be a part of this exciting opportunity, at March and Ash Imperial Beach! This is an amazing opportunity to join one of the fastest growing industries in California with the best Dispensary. If you are willing and ready to work we want to meet you!

The Receptionist will greet, assist, and provide direction and information to customers and vendors. The Receptionist is also responsible for verifying customer's identifications and age, prior to granting the customer access to the retail floor.

Requirements

DUTIES AND RESPONSIBILITIES:

Greet customers and verify customer's identification and age prior to customer entering

Check in customers to Blaze/POS

Complete Daily Form identifying referral source and vendor deliveries

Make sure that shop floor is clean and fully organized at all times

Occasionally required to sweep, dust, clean windows, fold/organize merchandise, etc. 

Deliver exceptional customer service at all times

Actively educate yourself about the cannabis industry

Stay up-to-date on all of the company's special deals, sales, and promotions

Pu

nctual and consistent shift attendance

Must comply with expectations that are aligned with company policy and union contracts.

Performs other related duties as assigned.

Please note that we are specifically looking for candidates who have open availability and who are able to regularly work nights and weekends.

REQUIRED SKILLS/ABILITIES:

Excellent verbal communication skills.

Excellent active listening skills.

Excellent sales and customer service skills.

Extensive knowledge of the merchandise sold.

Ability to anticipate customers needs.

Ability to recommend merchandise to customers.

Ability to operate or to quickly learn the stores point-of-sale system.

PHYSICAL DEMANDS AND WORKING ENVIRONMENT:

Work is performed in an office environment and in close proximity to other workers.

Employee shall be exposed to those conditions normally encountered in a retail environment.

Prolonged periods of standing and walking.

May be required to lift and carry items weighing up to 50 pounds.

Summary

March and Ash is a customer-focused cannabis establishment that believes everyone deserves a comfortable and confident cannabis experience.  We are looking for skilled, enthusiastic, and team-oriented applicants that bring a customer-first approach to March and Ash.  As a business, we're excited to offer great growth potential within the company and invite those who truly want to flourish within the cannabis industry to join our team. We look forward to meeting you.

Due to the large volume of candidates we may not be able to follow-up with everyone.  Be assured qualified candidates will be given a thorough review.  If we are interested in interviewing you for a position, we will reach out to you utilizing the contact details provided in your application. Thank you!